Timeout.com, an upscale magazine which explores leisure activities in major world-class cities, recently held a poll of its readers, asking for votes for the most romantic picture ever. The poll names Brief Encounter as the title most likely to get your heart a-flutter.
But by our reckoning, the Time Out folk are cruising for a bruising; when we came to the same conclusion three years ago, the readers felt we'd done them wrong, and suggested Casablanca was Mr Right when it came to romantic movies.
Do you feel the same? Has your taste for gin joints endured over the past three years? Has Bogie has dropped out of your top 10 altogether?
Still stuck for inspiration? Here's the film team's top 10 romantic movies, as of April 2013.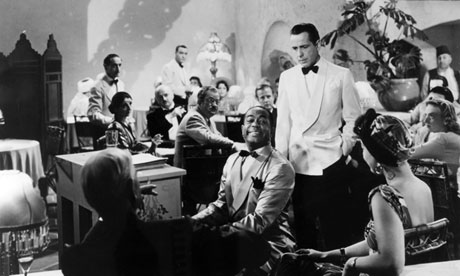 1) Brief Encounter
2) Casablanca
3) In The Mood For Love
4) Annie Hall
5) Before Sunrise
6) Madame De...
7) Notting Hill
8) Clueless
9) Eternal Sunshine of the Spotless Mind
10) When Harry Met Sally


Romantic tip:

Ice the champagne, rent a romantic flick, and snuggle up on the couch with your honey.